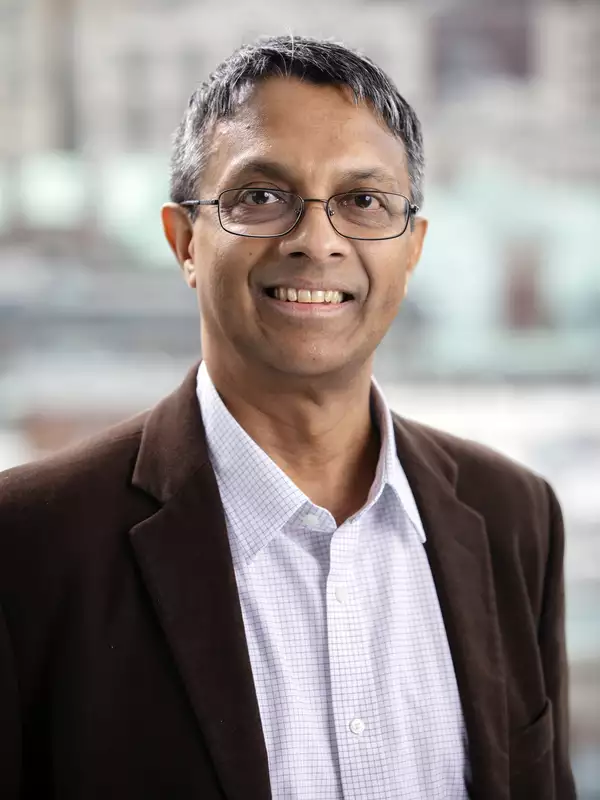 Lalith Munasinghe
Professor of Economics; Affiliate Faculty, School of International and Public Affairs (SIPA)
Department
Office
Room 006 Lehman Hall, Barnard College
Contact
Lalith Munasinghe, Professor of Economics, joined the Barnard faculty in 1997. He teaches courses in labor economics, microeconomics, and theories of human freedom. He became an Affiliate Faculty at SIPA in 2002, where he teaches microeconomics in the Executive Masters of Public Administration program. His research interests focus on applied labor theory -- human capital and matching theory, wage and turnover dynamics, gender disparities in labor market outcomes, and preference formation –as well as technological progress and climate change.
Lalith's academic career centers on the theoretical and practical foundations of human capital theory. His primary questions are: "How do various human capital attributes -- such as experience, training, mobility, expectations, time preferences, and gender -- each affect the dynamics of wages and turnover?" His six published papers on these questions have appeared in Labour Economics, in the Journal of Labor Economics, and in Eastern Economic Journal.
Part of Lalith's research extends beyond labor theory to technological progress and climate change. His first paper outside of labor introduced a proxy metric for the rate of globalization technological progress by measuring the rate of frequency at which track and field records were broken over the past 75 years. This paper was published in the Journal of Political Economy. The second paper used a similar method to measure the rate of climate change by looking at the rate of frequency at which extreme temperature records are broken – both high and low temperature extremes – over the past 100 years. This paper was published in Climatic Change.
Lalith and his colleagues are currently working on related articles on climate change that examine the rate of frequency of extremes in additional climatic variables, such as heat waves, severe drought, hurricanes, monsoons, and high sea levels. 
BA, Princeton University, 1985
BA, Cambridge University, 1987
MA, MPhil, PhD, Columbia University, 1995
Labor Economics
Microeconomic Theory
Applied Econometrics
Globalization and Technological Progress
Climate Change
"Climate Change: A New Metric to Measure Changes in the Frequency of Extreme Temperatures Using Record Data," with T. Jun and D. Rind, Climatic Change, December 2011.
"Gender Gap in Wage Returns to Job Tenure and Experience," with T. Reif and A. Henriques, Labour Economics, Vol. 15(6), December 2008.
"Why Do Dancers Smoke? Smoking, Time Preference, and Wage Dynamics," with N. Sicherman, Eastern Economic Journal, Vol.32, 2006.
"Expectations Matter: Job Prospects and Turnover Dynamics," Labour Economics, Vol 13(5), October 2006.
"Specific Training Sometimes Cuts Wages and Always Cuts Turnover," with B. O'Flaherty, Journal of Labor Economics, Vol. 23(2), April 2004.
"A Hobo Syndrome? Mobility, Wages, and Job Turnover," with K. Sigman, Labour Economics, Vol. 11, (2004).
"Globalization and the rate of Technological Progress: What track and Field Records Show," with B. O'Flaherty and S. Danninger, Journal of Political Economy Vol. 109, No. 5 (October 2001): 1132–1149.
"Wage Growth and the Theory of Turnover," Journal of Labor Economics Vol. 18, No. 2 (April 2000): 204–220.